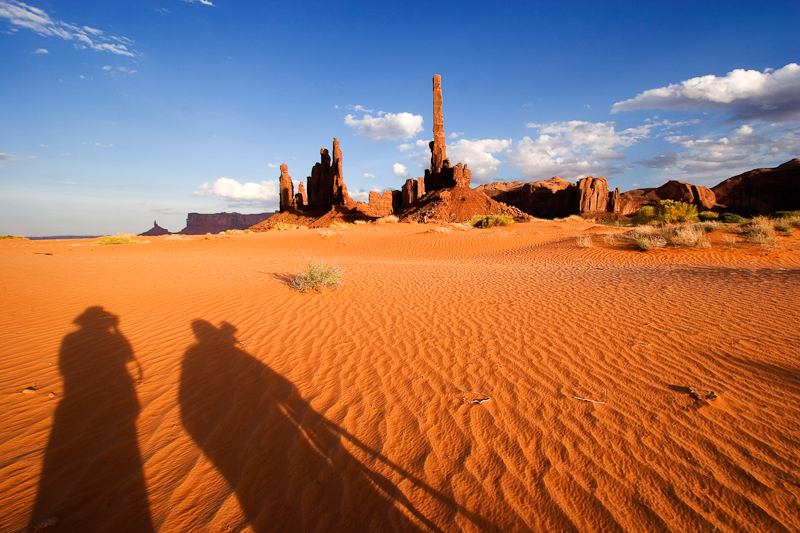 We are (Art and Kathy) a husband and wife Landscape Photography team based in the San Francisco Bay Area. We have had a love affair with photography since we can remember.
In 2003 we took a two month long sabbatical, pulling our travel trailer over 11,500 miles, photographing our great country taking in over 21 National Parks and traveling through 24 States. It was a great experience and we continued to travel, seeking great photographic locations.
Landscape Photography is our passion which we enjoy sharing. We strive to make every image a feeling of wanting to be there at that moment in time. This "feeling" is what makes it so exciting for us to get up so early and stay out late during our photo excursions and trips. We look for images that stir emotions more than one that tells a story. We print all of our own images, as this allows us the control over the look and feel of the final print.
We believe that the process of making the print is as important as the process of making the exposure.  We print and mount all of our own images, as this is the best way for us to control the look and quality of the final print – from tonality and color management, to canvas selection, all the way to the sheen of the protective varnish. 

This is the printing room. In the back, under the window, is our Canon iPF8300. It is a 44-inch, 12-color pigment ink system. We use this printer to make our canvas prints, matted prints, loose prints, as well as for proofing. To the left of the iPF8300, is a 16×24 heat press used for our dye-sublimation metal prints. On top of the table is our mat cutter.
And finally, on the left is an Epson 3880, which is an 8-color, 17-inch printer that we previously converted for dye-sublimation. We have now converted and dedicated it for printing Black and White photography. This printer now uses 7 shades of carbon-based pigment ink (no color inks) which gives black and white prints a unique combination of surface reflection, high fidelity, and tone.
Please enjoy our images and let us know how we are doing.