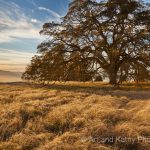 The Blue Oak, named for its blue-green foliage, is endemic to California.
We captured this image in autumn, after the grass had turned to gold, but just before some much needed rain, which was sure to put some green back into the grass.
To view more California images, visit our California gallery page.